Dinners
The children have a hot dinner cooked at school, or bring a packed lunch.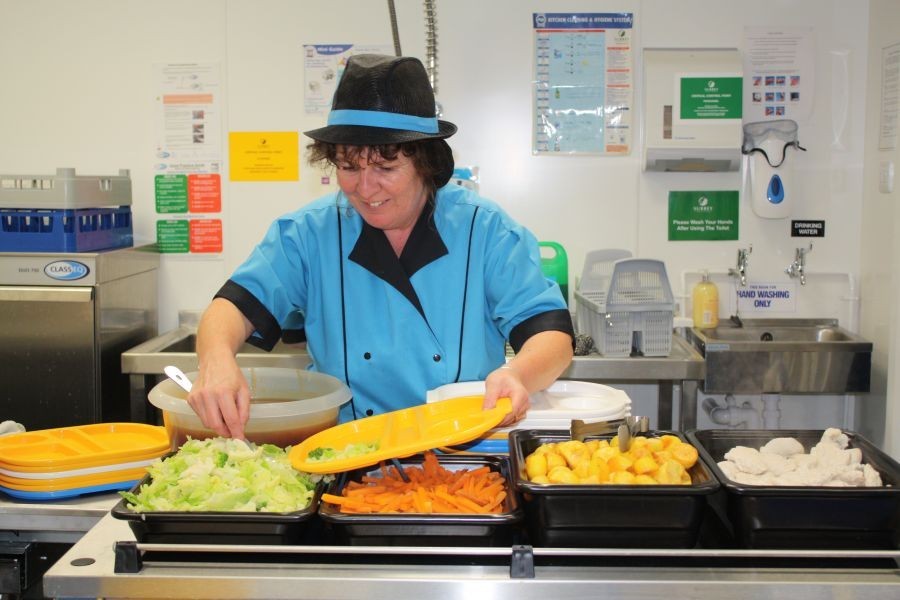 Dinners are free of charge for Reception, Year 1 and Year 2 pupils.
Please inform the school by 9.15 if your child will be absent.
Packed lunches should be in a plastic container, clearly marked with your child's name. Drinks must be in a named plastic drink container or fruit juice carton.
We are a nut free school, some children have severe nut allergies and for their safety lunch must NOT contain nuts.
The kitchen caters for a wide variety of dietary requirements, just let us know if you have a special request.
To change from dinners to sandwiches or vice versa please give at least one week's notice (a form to change meals can be obtained from the school office or click here).