Winter Walk
Winter Wonder Walk
2017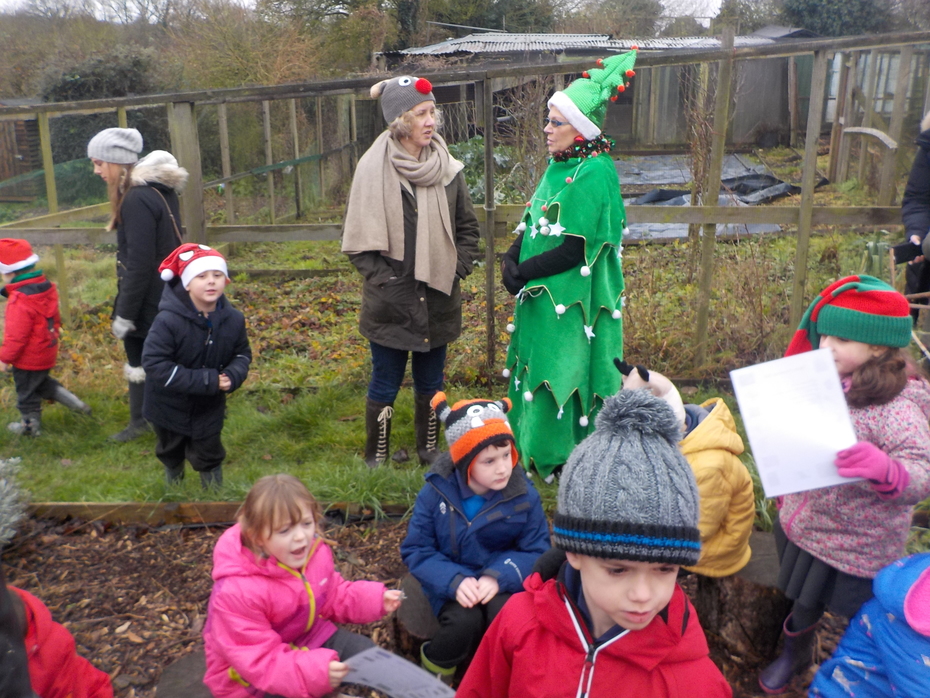 The children at St Andrew's Infant School had a wonderful winter walk today enjoying the surroundings of the beautiful town in which they live.
In wellington boots, warm coats and Christmas hats , all St. Andrew's pupils along with some lovely parent helpers and a 'walking Christmas Tree', took a walk along the meadow path to the school's allotment site. The meadow path route is one they use regularly in the Summer, when the allotment is tendered by the children. However, today they could observe how different the route looked in Winter, whilst having great fun getting muddy!
The children were asked to look out for the following winter related nature items/animals. (most were found)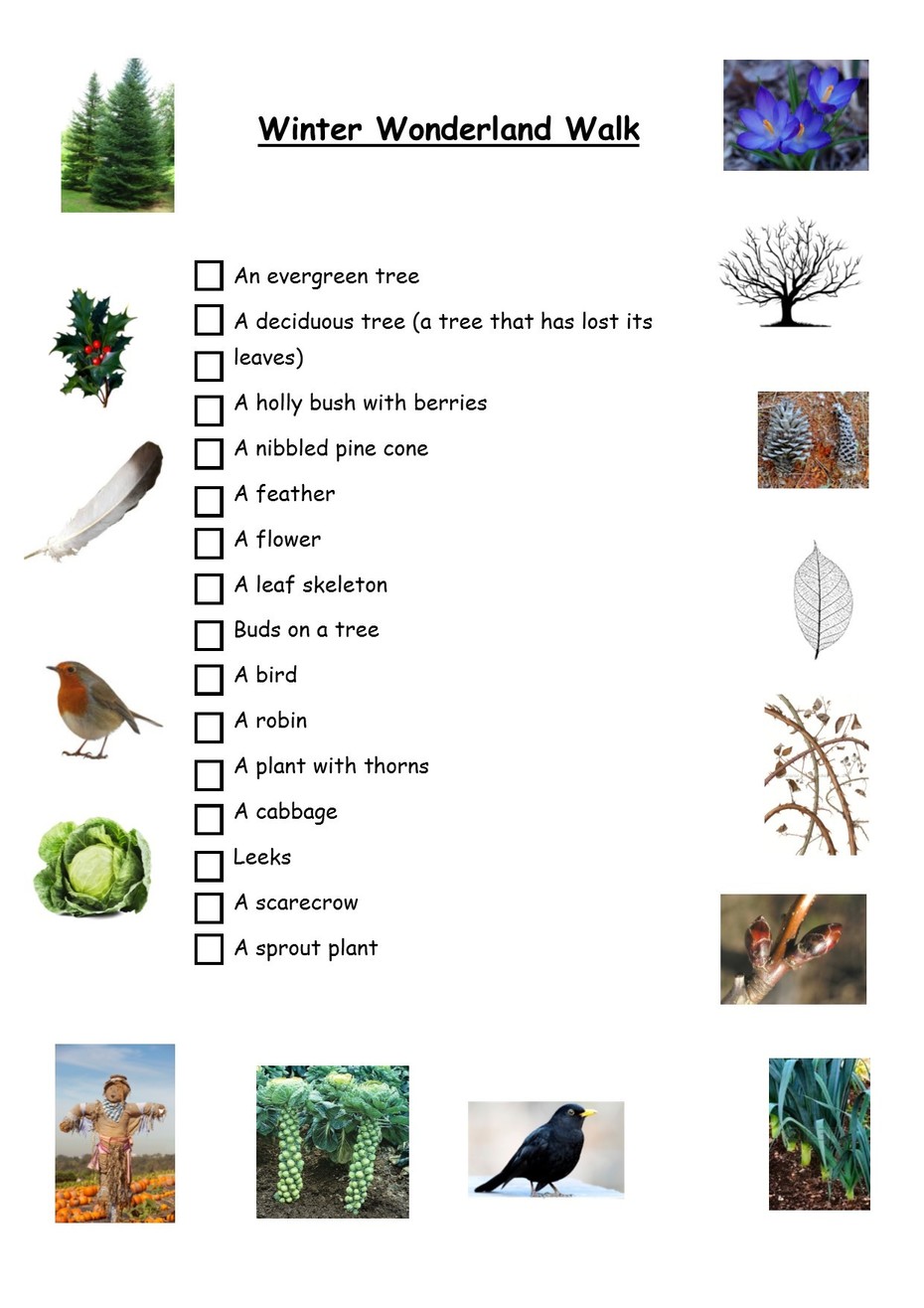 They were greeted on their return to school with a hot, Christmas Lunch (Turkey, Sausage, Stuffing Carrots and Roast Potatoes) which Sally the Cook had freshly prepared in the school's kitchen. It was gobbled up in appreciation by nearly 90 fresh faced, rosy cheeked children! The hall was beautifully decorated with children's Christmas decorations, Christmas Tree and paper chains. The tables were laid up with a red table cloth, green napkins and each child had a Christmas cracker.
One of the jokes inside was: 'What do you get when you cross Santa with a duck?
A Christmas Quacker . . . .
Merry Christmas.