Allotment News
2019-2020
Allotment Reps
KF Class
Janet (Head Gardener)
Owl Class
Colette
Gemma
Ian
Autumn Big Dig at the Allotment
19.10.19
Spring Big Dig at the Allotment
30.3.19
Many familiar faces from previous big digs, along with new faces came to the big dig.
The main event was the erection of a wigwam made from hazel stems.
We are going to plant around this to make a green wigwam!
The outdoor classroom was used to decorate some great spring branches
and hidden rocks and to do some seed planting.
Alongside that was much digging to get the raised beds ready for planting
by the school children after Easter. They loved the fact that we were digging horse manure in!
Big Dig at the Allotment
7.10.18
The 'St. Andrew's School's Fairies' have been busy today at the school's allotment in West Street. They sprinkled a bit of 'magical fairy dust' and prepared the allotment for the winter. They dug, found worms and ladybirds, weeded, laid a new woodchip path, cut the lavender, put down a new wooden block seating area in the outdoor classroom and even made Fairy Houses, to make the fairies feel even more at home and to keep them warm.
Thank you to everyone who came and helped. It was once again a lovely and fun day
Allotment Pond
April 2018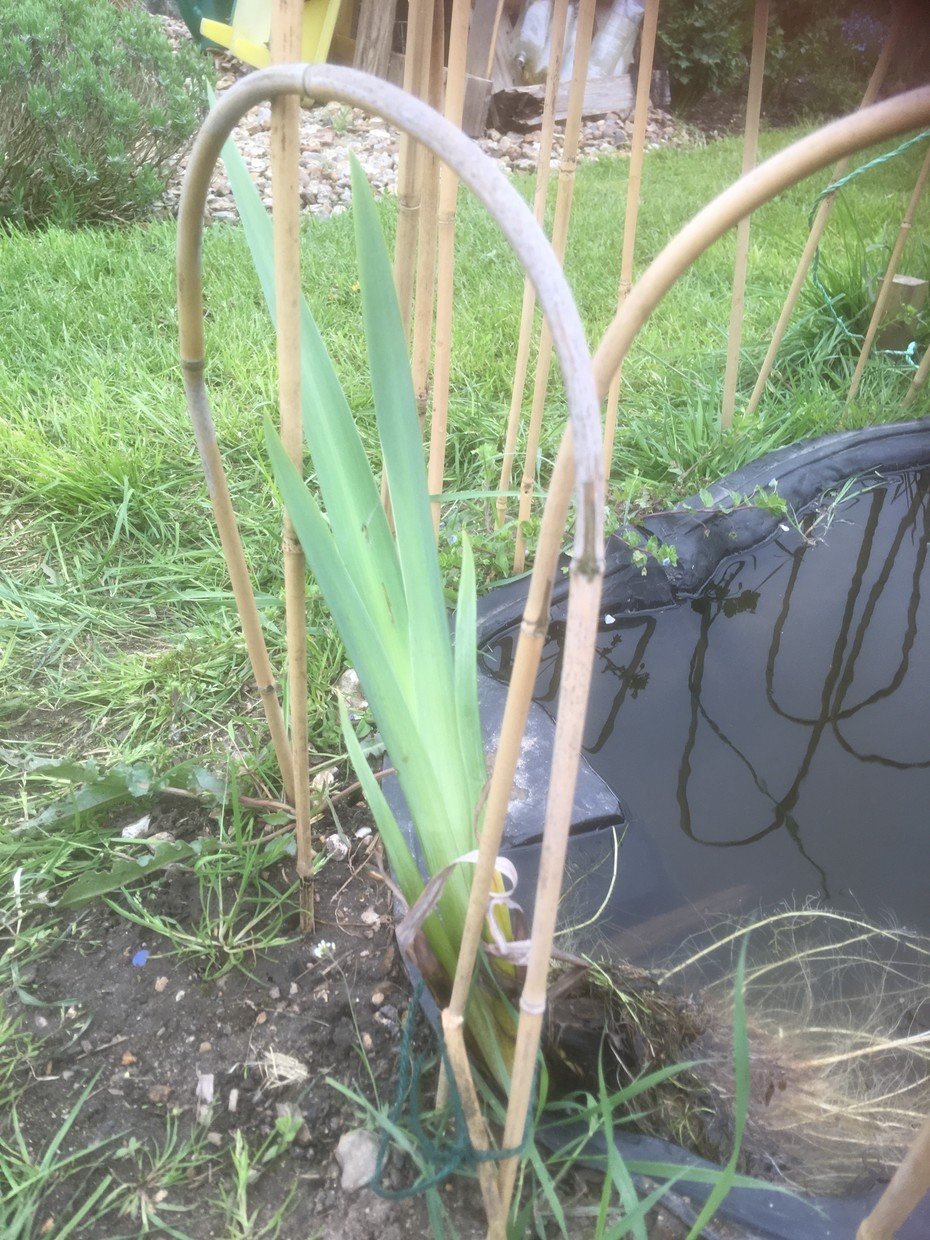 Another allotmenteer with a pond, really enjoyed seeing the St Andrews children planting at the allotment this week. So much so, that he has given us some tadpoles, a bull rush, a yellow flag iris and a mini water lily. Now all installed in our pond.
Big Dig at St. Andrew's School's Allotment
March 2018
Thank you to all BIG and small who helped to prepare our allotment for the summer.
Things achieved today:
Fixed gutter to other side of shed roof and sortedoverflow to fill pond
Got compost and dugged in / weed beds -
Built a flagpole / hops support
Got woodchip and put on paths -
Cut the grass and did edges -
Put down pathclear on paths and outdoor classroom
Enjoyed craft activity for the children.
Loads of jobs done today!! But most importantly, we had fun doing so, together.
Please click on flag below for a brief video of the session
and
underneath the picture are some pictures taken
of the people helping at the allotment.
Please click on picture above to view
Autumn Allotment Day 2017 video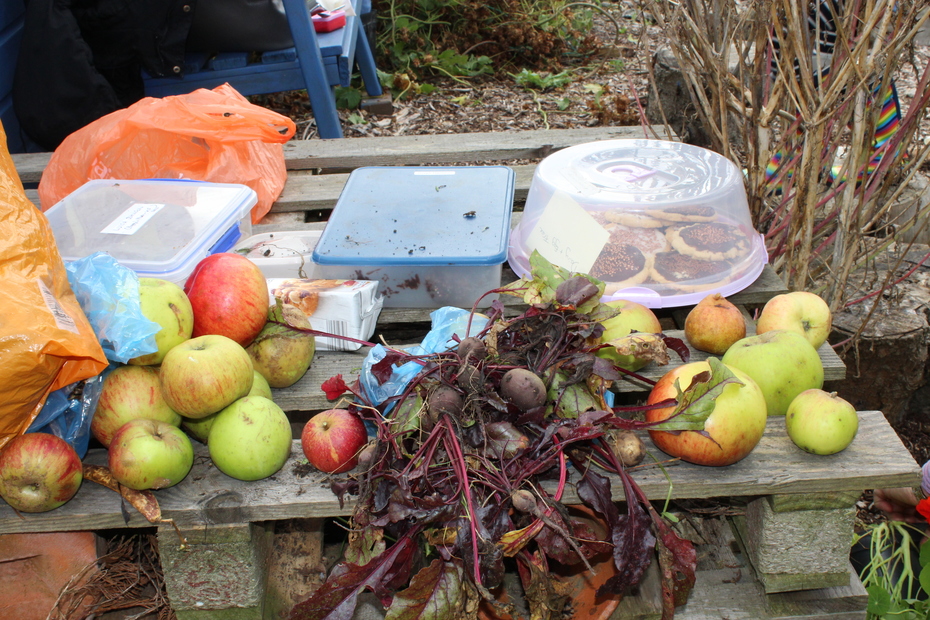 Earth Day Celebration at the Allotment
April 2017
Earth Day aims to encourage people across the world
to be more environmentally friendly.
Click on picture below to view video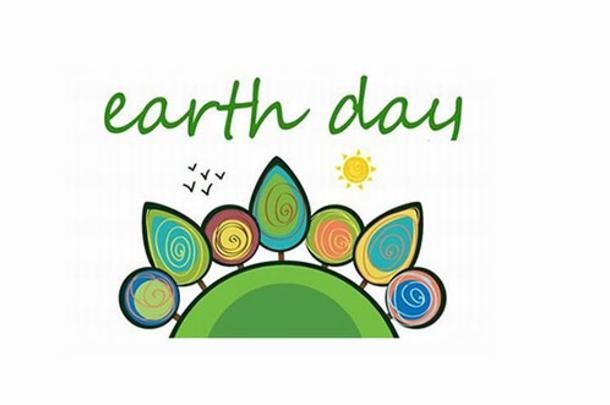 October 2016
Allotment Ground Force Day
It was brilliant to see such a lot of people on Sunday, a great chance to show off the allotment and outdoor classroom! As well as harvesting potatoes, curly kale, Swiss chard, courgettes and beetroot, which were then taken home to be enjoyed! We got some jobs done: painting benches St Andrew's blue; repairing raised beds; taking out the old plants and weeds; adding compost. This meant that the class trips to the allotment the next week were able to plant spinach, carrots, peas, spring onions and onions for harvesting next spring.
Talking about Harvest you may see some allotment hops, lavender and a pumpkin around the school in the run up to the Harvest Assembly.
For the first time we had a treasure hunt around the allotments, which the children enjoyed. Another first was having more people than jobs, which meant it was a good social occasion, getting to know new families and old.
July 2016
A super morning was had by Swallow Class at our school allotment and outdoor classroom. We transformed the classroom area with a large bug hotel, a beautiful musical sculpture and a reflective pear prayer tree. The children squealed with delight when digging for bugs to transport to the new hotel. A fun morning had by all.
"Pumpkins and wild flowers, the allotment has been busy over the summer"
Track Title: Down to the Allotment