Potters Gate Care Club
Pre school childcare is available at Potters Gate
School (Breakfast Club). The Breakfast Club is open Monday to Friday term time only from 7.30 am. The club is not open on 'Potters Gate School' inset days. The cost is £5.00 per morning payable in advance.
Access to breakfast club is in Beavers Road.
Your child will be collected from the Breakfast Club at 8.15 by a member of staff from St. Andrew's School for a cost of £2.00.
You will need to keep staff at St. Andrew's school informed of your child's attendance at breakfast club in order for collection to be arranged.
There is a green diary on the shelf outside St. Andrew's school office, where you MUST write down your child's name AND class at the latest by 15.00, the day before IF you would like your child to be collected.
After school childcare is available at Potters Gate School. The Care Club is open Monday to Friday term time only from the end of school until 18.00. The centre is not open on 'Potters Gate School' inset days.
Staff from the Care Club collect our children at 15.00 and accompany them to Potters Gate. You MUST tell the class teacher/teaching assistant on the day if your child will be going to Care Club. If it is a regular thing ie. every Tuesday etc. You can send an email to info@standrews-infant.surrey.sch.uk and the email will be passed on to the class teacher.
Bookings need to be made with Potters Gate 2 days before and payments should be made in advance of the session.
All sessions should be pre-booked and paid for online, using: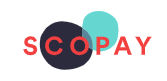 The session options that can be booked are as follows:
B - Breakfast 7.30-8.45am - £5.00
C - St Andrews School Collection £2.00 per child
H - Half Session 3.00-4.30pm - £7.50
F - Full Session 3.00-6.00pm - £10.00
R - Registration - £5 per child
If you do not have a Scopay account, please contact Potters Gate's school office to get your unique login so that you can set up your child's care club sessions.
Registration is £5.00 per year and that covers both breakfast club and care club.
Please note that the club itself is an arrangement between Potters Gate and the Parent.
Contact details for the Care Club:
Tel: 07929 77 55 62 (preferred number) or 01252 715 619
Email: careclubbookings@potters-gate.surrey.sch.uk
Please click here for a link to Potters Gate Care Club.