Summer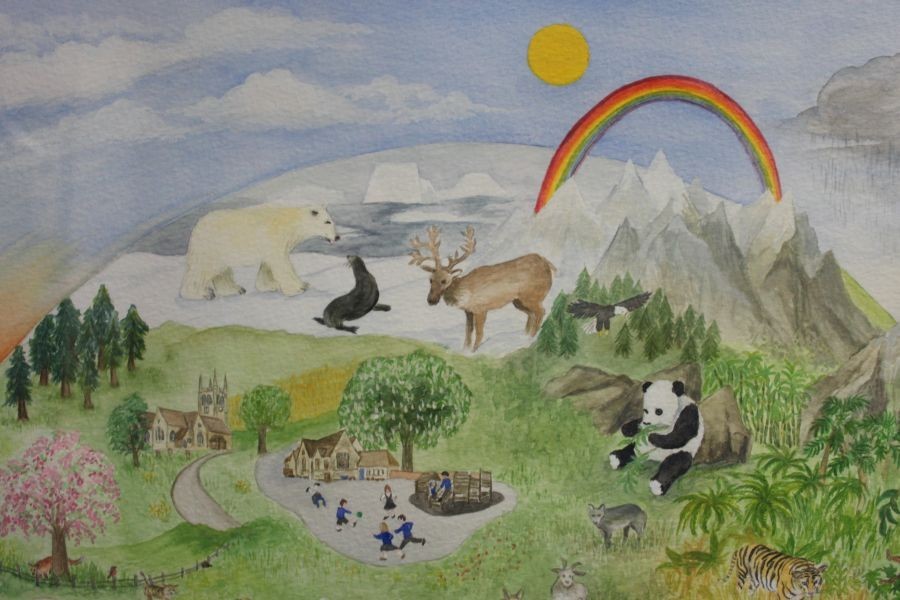 'All Things Bright and Beautiful
The Lord God Made Them All'
Our work this term is focusing on 'Our Wonderful World', and how we are responsible for looking after it.
In class the children will be looking at the Story of Creation and asking some big questions about what amazes them and makes them wonder about our beautiful world.
In worship we will be following on from this and reflecting about our responsibility for looking after our world.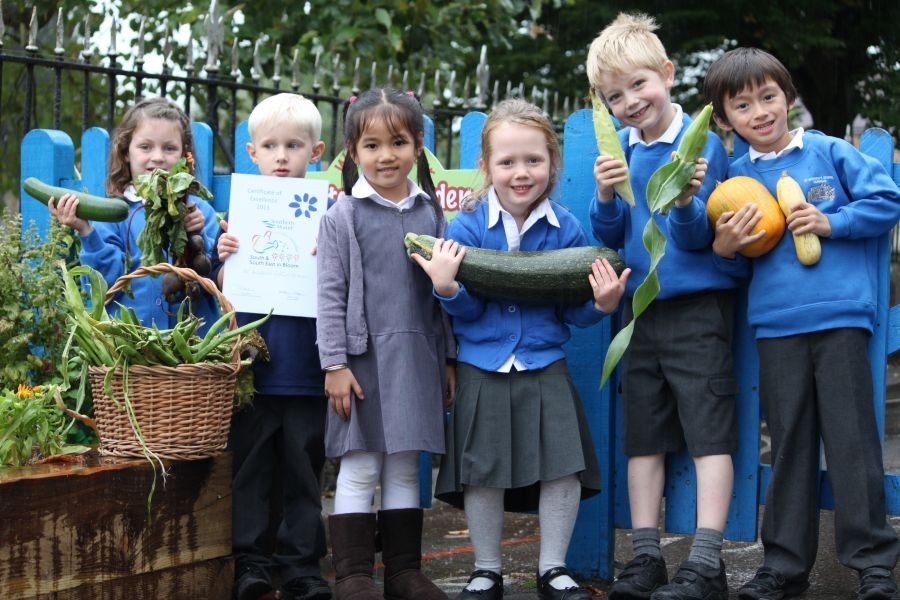 The starting point for our work will be Psalm 8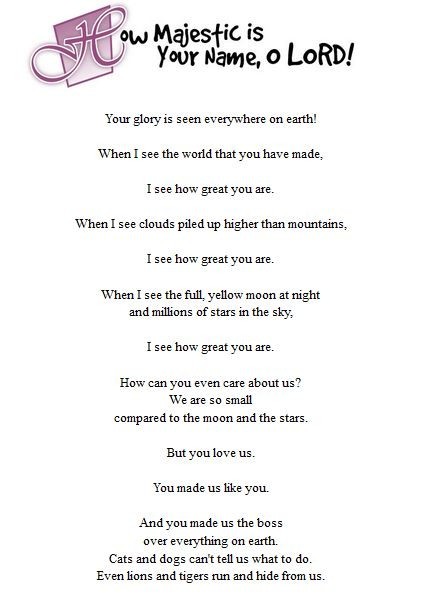 The images above are all pieces of art work comissioned by the parents and the school for our school hall.Can you spot our school in the centre of one of the pictures. The pieces are titled;
'God's Wonderful World', 'St. Andrew and the fishes', and All Things Bright and Beautiful'.
They fit into our worship theme beautifully this term.