Updated:18.7.17
Owl Class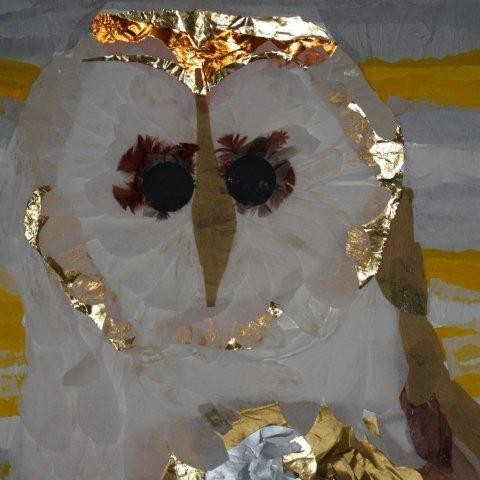 Leaving Present made by Year 2's
Led by Sonia Percival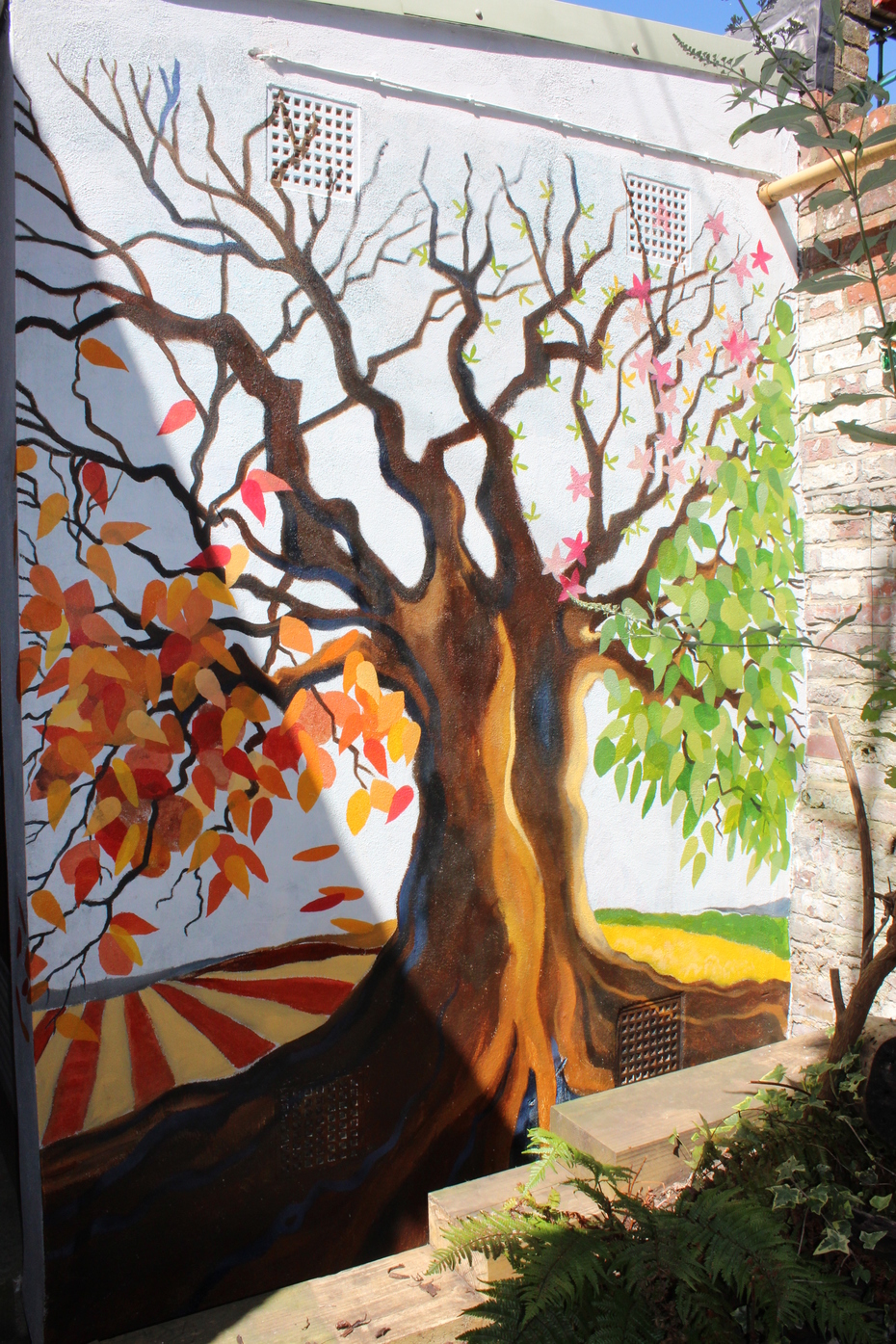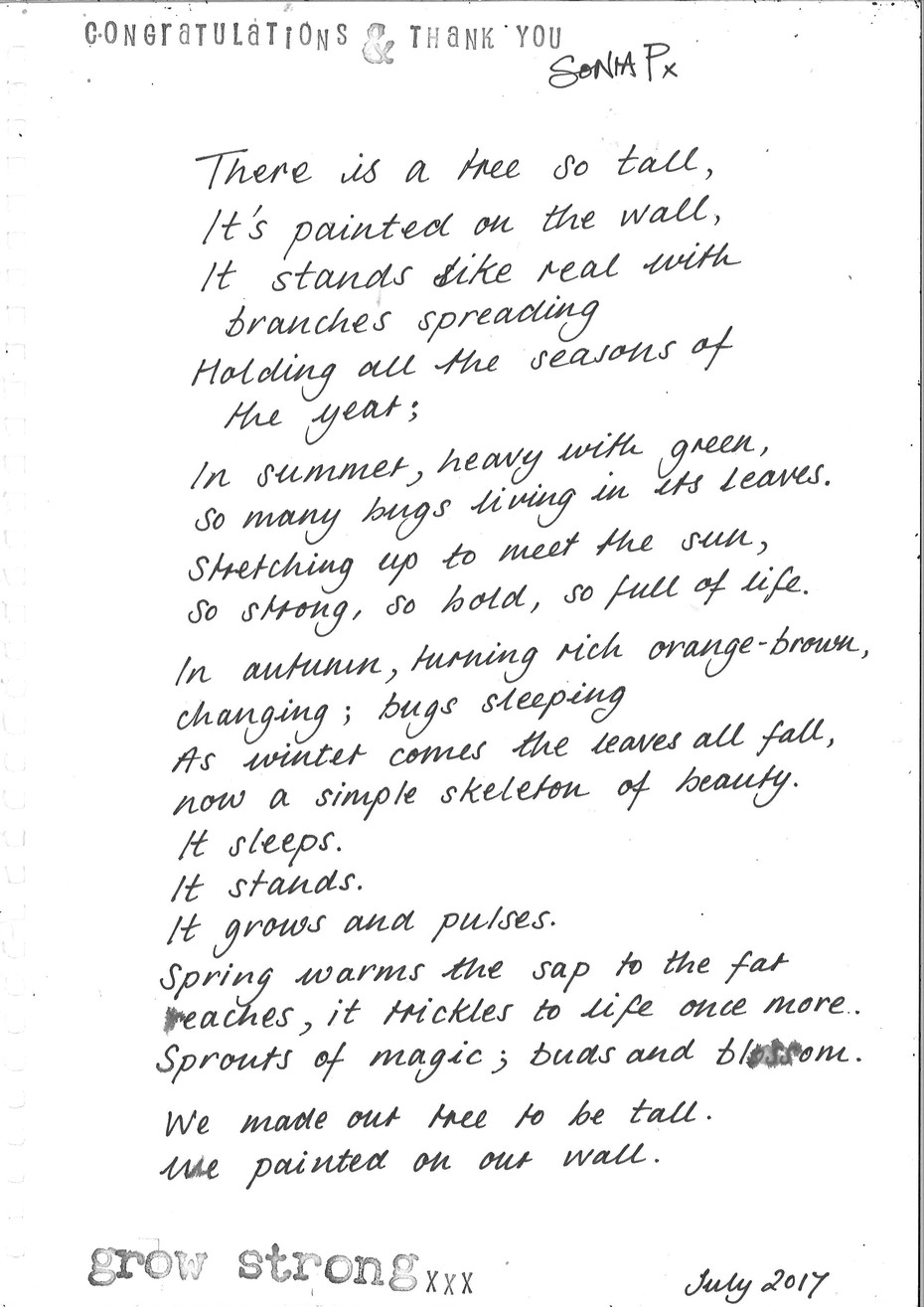 Week Commencing: 17/07/17
Our key learning this week:
This week we will be finishing our mini beast fact file.
We will be having final practises for our Leavers' Assembly and then performing it on Tues at 9.15am.
We will be visiting the allotment for the final time this year and looking at the changes that have occurred.
Must do at home, please:
Telling the Time
Year 2 should be telling the time by the end of the year and Year 1 to know o'clock and half past. We need your help! Please bring time into your child's life at home as this will help immensely to make it less abstract and more relevant and fun.
Spellings:
Practise the Common Exception words for Year 1 and 2 which were sent home at the beginning of term. Please see below:
Maths:
Counting in 2, 5, 10 Year 1. Counting and starting to practise times tables in 2, 5, 10 and also counting in 3 for Year 2.
Practising doubles and halves to 10.
Write out spellings neatly using letter formation sheet given at parent's evening.
Reading books sent home.
Messages:
Leavers' Assembly Tuesday 18th July 9.15am in the church, then back to school for tea/coffee and presentations in the playground.
Wednesday 19th July Allotment walk.
Remember to bring in your PE kit with plimsolls or trainers for Tuesday.
Please have a look at our new learning tools at the bottom of the page of this link: http://www.standrews-infant.surrey.sch.uk/our-learning/learning-tools
Additional ways to support your child:
Please support your child with their reading. This can be with books and other reading materials from school, home and the library.
We use a couple of great websites to support our teaching. Please see the links below: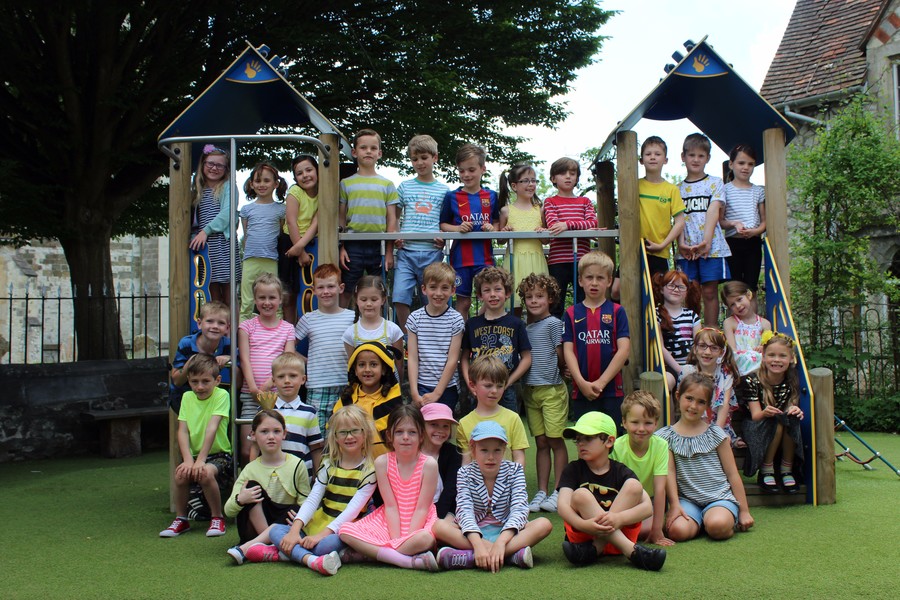 Year 2 pupils dressed up as BEES
May 2017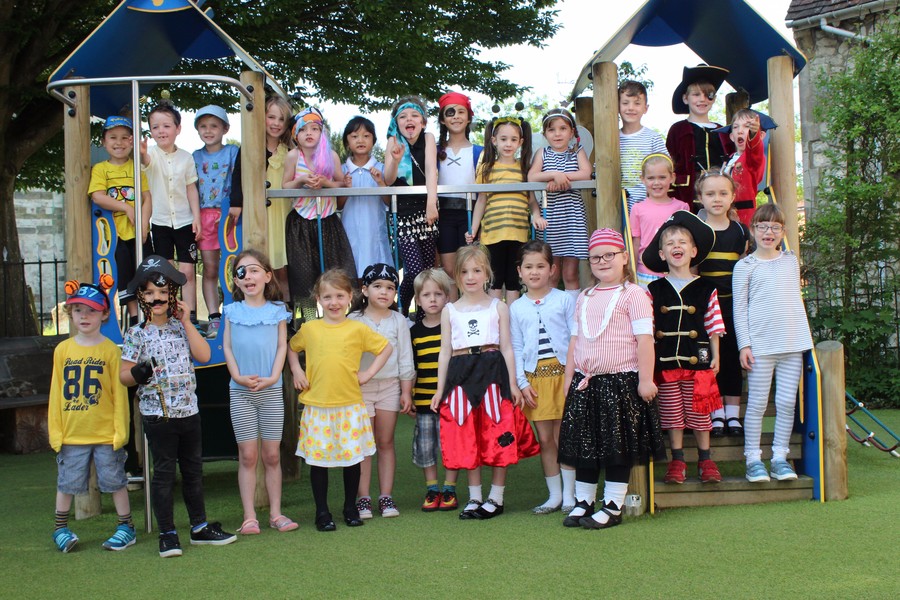 Year 1 children dressed up as BEES & PIRATES
May 2017
Year 1 Owls dressed up as BEES
May 2017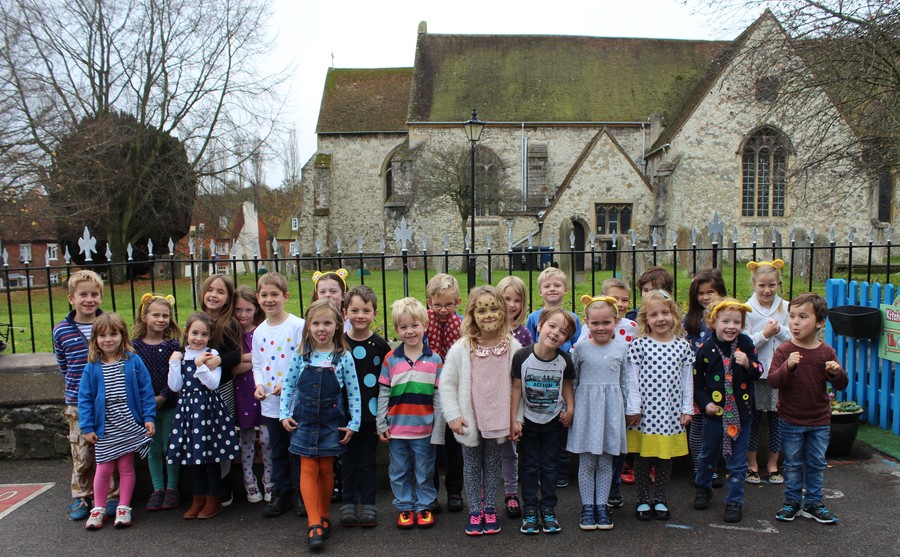 Class Reps:
Kim Hawkins
Claire Kennard
Visit to local Loch Fyne Restaurant
(photos by Sarah Neal)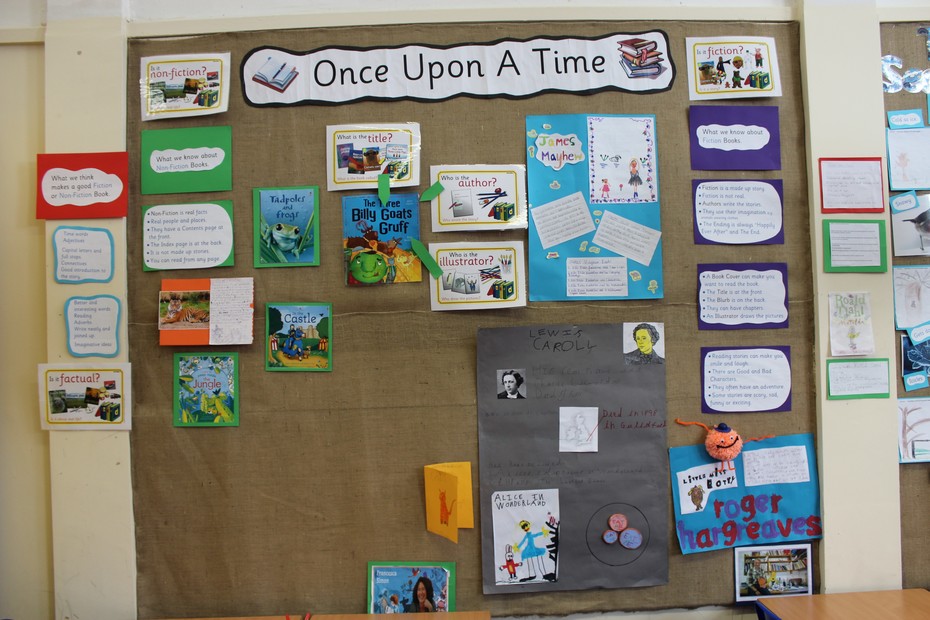 Our 'Once Upon A Time' display in our classroom.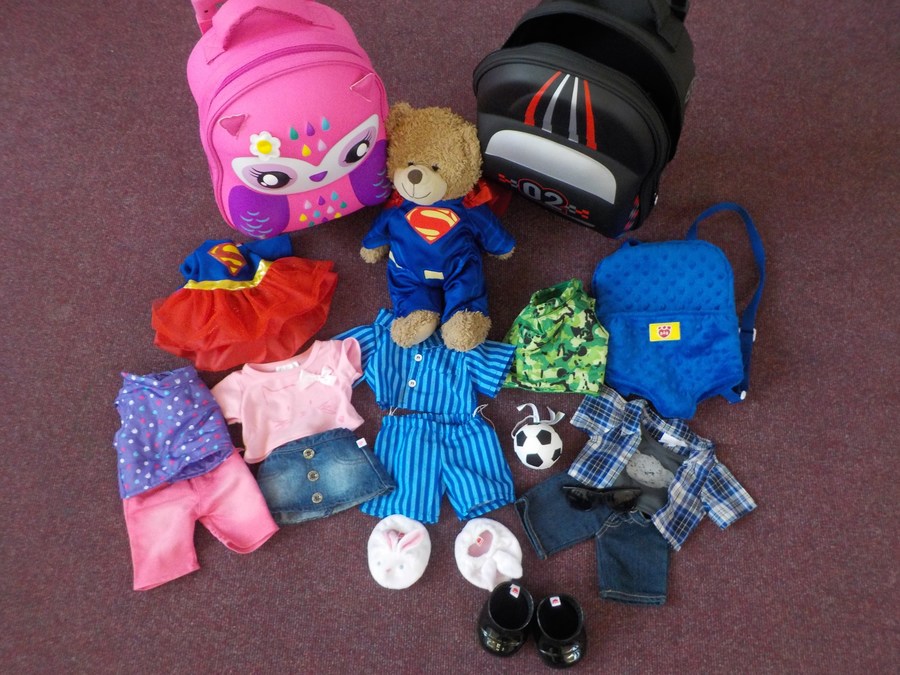 New clothes and travel bag for Boris
funded with the Owl Class' Cake sale money.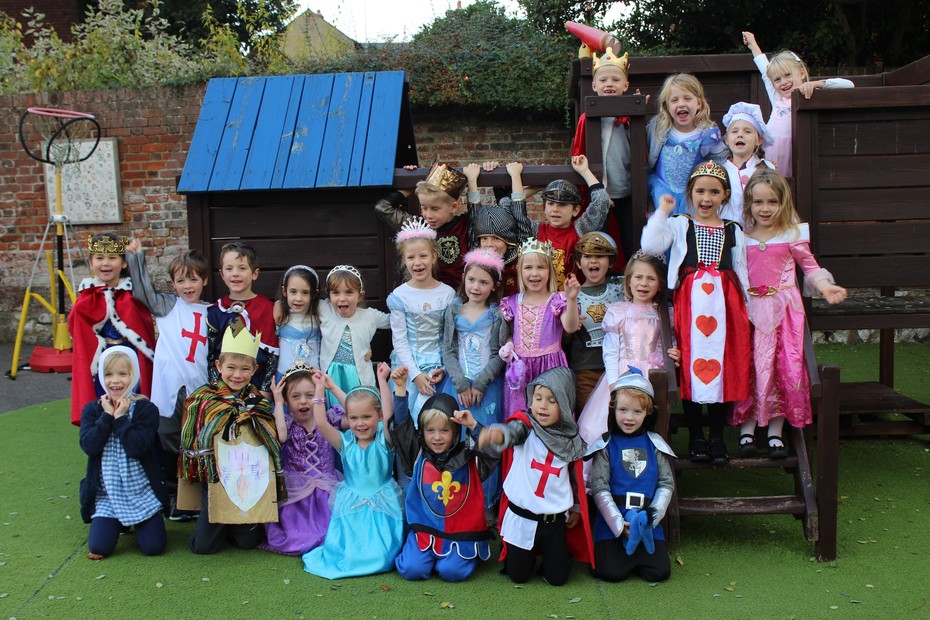 Trip to the Allotment to Harvest Hops.
October 2016
Items bought with Cake and Toy Sale money. Thank you.
Homework

The book bags come home on a Friday and need to be returned on the following Wednesday.

Homework is as follows:

Year 2 - Maths and spellings

Year 1 - Maths and spellings

Please complete homework in pencil.