Time to Remember
1916 -2016
(please click on the pictures below to view 2 videos of the procession)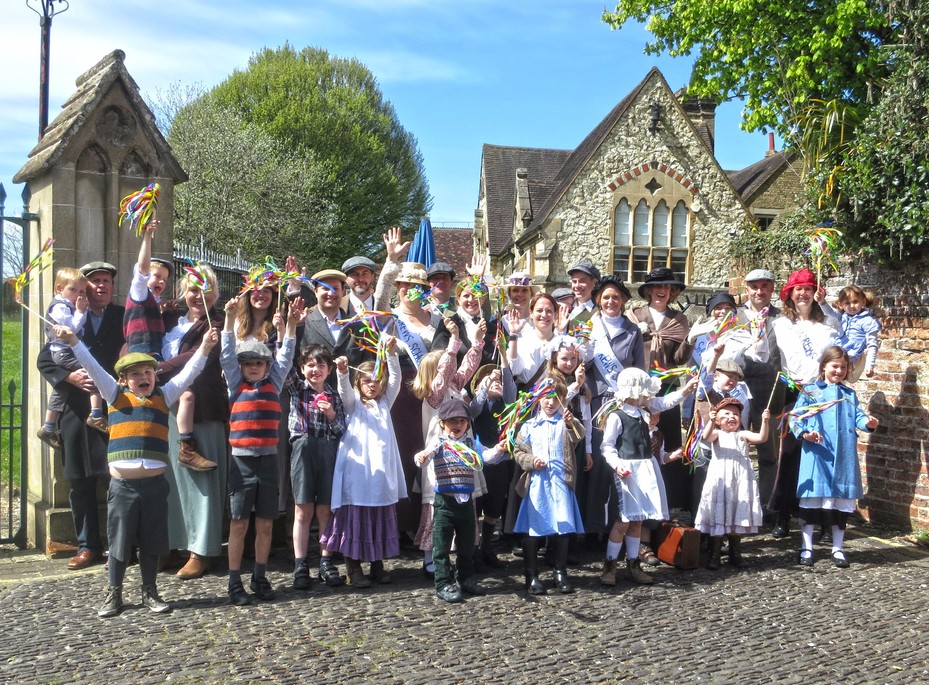 &
It has been established that the very first 2 minute silence took place in Castle Street, Farnham. At 11.00am on Sunday 1st May 2016 the whole town came to a standstill to remember this historical moment at exactly the same time, in exactly the same spot, 100 years on. St. Andrew's School parents and pupils were all very honoured and excited that they had been invited to be the only school in the leading procession through town on the day. They dressed up in old fashioned clothes (see slideshow below)
The 'Time to Remember' event was organised by the Maltings.
There were musical performances from local schools and the Princess of Wales Royal Regiment Band. Horton's Traditional Steam Fair took over Gostrey Meadows with a Carousel, Hall of Mirrors, Swing Boats, Striker, Coconut Shy and more - and all rides were FREE! There was also May Pole dancing from other local schools. It really was a special and emotional day.