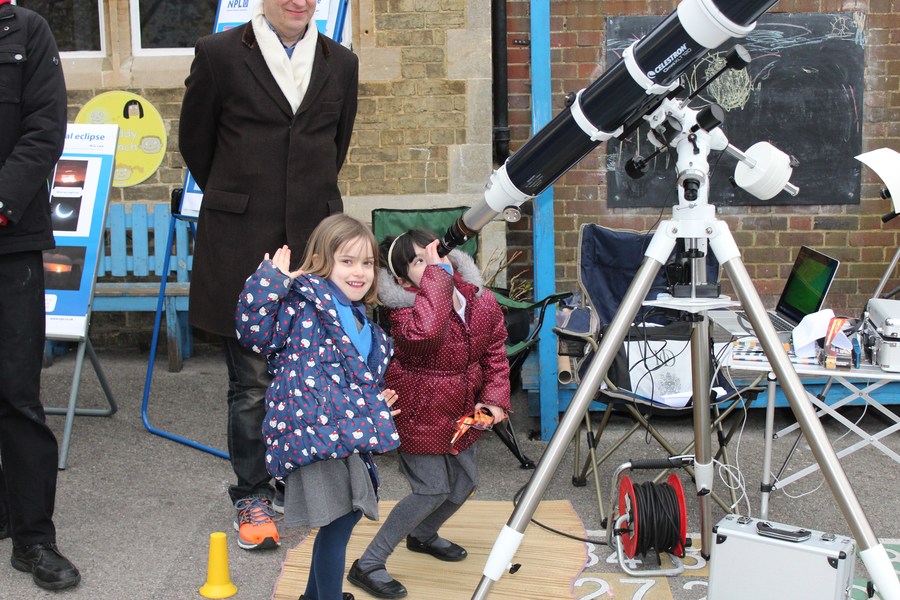 What an amazing experience was had by all at St. Andrew's School on Friday 20th March 2015 during the Solar Eclipse.
Two keen parents, who are enthusiastic astronomers, set up an opportunity for the whole school to safely witness the eclipse.
Unfortunately the weather somewhat dampened the experience but all the children were still able to get a good view on the live streaming within the classrooms. It gave the children a moment of awe and wonder as the moment approached and the sky became very dark. The children also noted the birds stopped singing and it became very cold.
An experience not to missed.