Farnham Carnival 2018
'ROCK & POP LEGENDS'
Just click on the pictures below for 'karaoke versions' of this years songs and practice with your child.
The carnival songs rehearsal in the playground with the children, staff and
St. Andrew's Lonely Hearts Club Band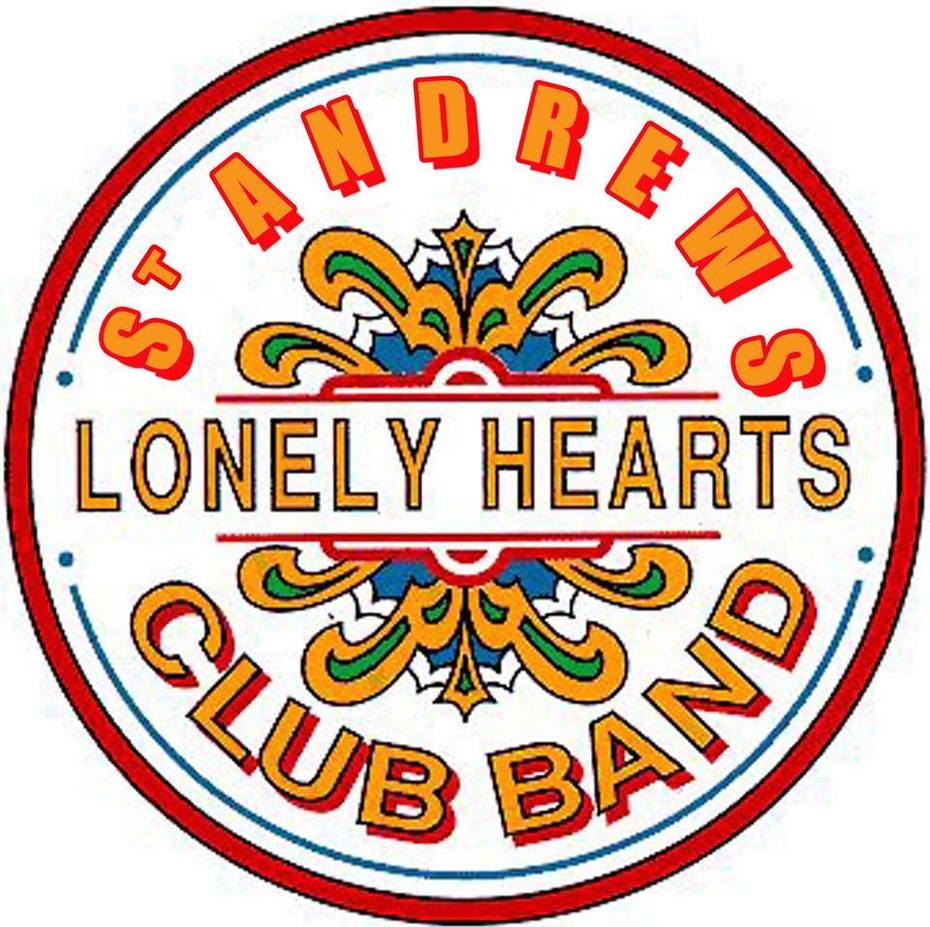 in the playground went really well!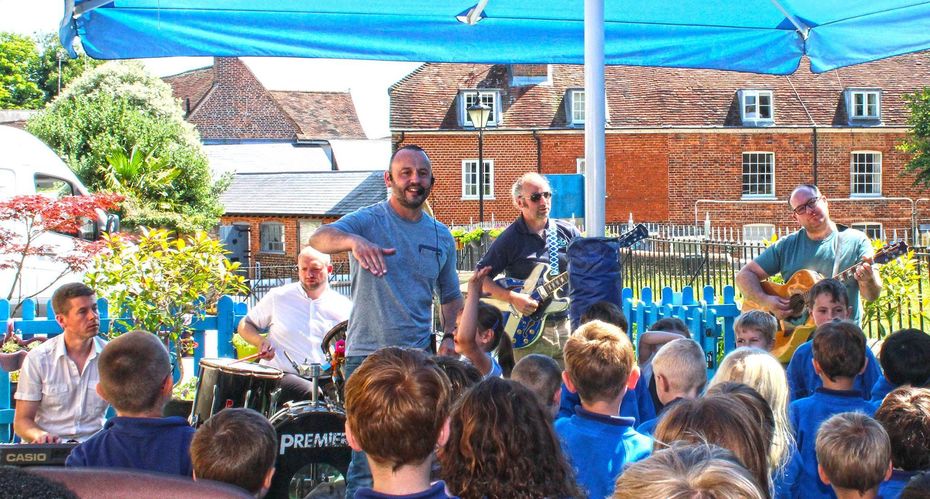 Farnham Carnival 2017
'A DAY AT THE SEASIDE'
Farnham Carnival 2016
''DISNEY, SUPERHEROES AND FAIRY TALES'
St. Andrews the Incredibles
'The Incredibles won the Gold Award &
'The Henry Liu Trophy'
Well done to the Carnival Team!!!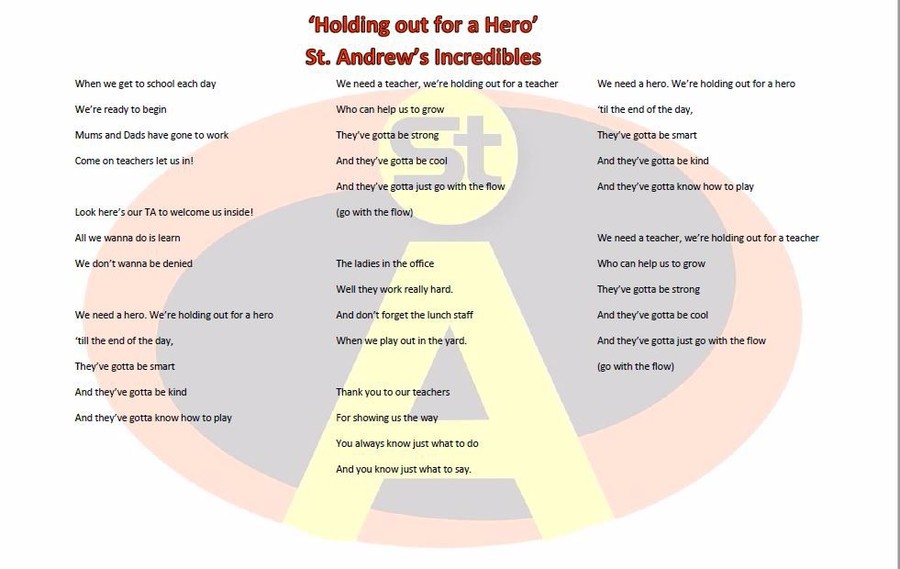 Please click on picture below to view a brief video.
Farnham Carnival 2015
'Waterloo'
St. Andrew's Water Warriors
'First Prize in Category'
Farnham Carnival 2013
Track Title: Raindrops keep falling on my Head
Farnham Carnival 2012
Track Title: Bee a sport: re-cycle song
Track Title: Zoom, Zoom, Zoom, We are Going to the Moon
Track Title: Starman