Arts Awards
ART CLUB MEMBERS RECEIVE NATIONAL ARTS AWARDS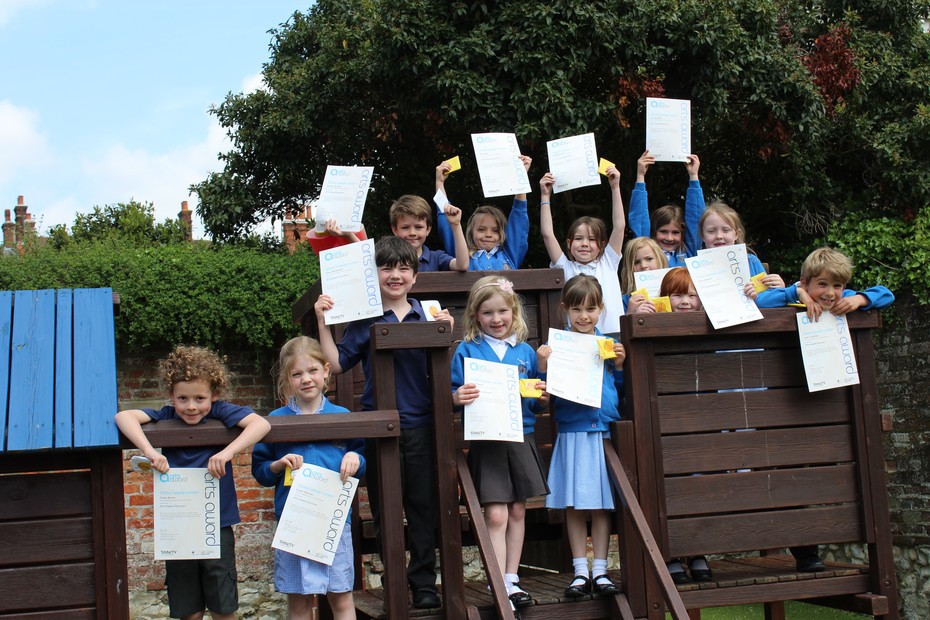 13 young people from St. Andrew's Infants School have been successful in the national Arts Award programme; reaching their Discover qualification.
Since September 2015, members of St. Andrew's after school art club have been working towards their Discover Arts Award with artist and parent, Sonia Percival. The children have been exploring different ways to make art, understand that art is all around them, as well as find out about artists.
'We have been so excited to try different kinds of art together. The children have especially enjoyed working alongside Ro Reynolds, a UCA film student. They have loved being film makers and starring in front of the camera'. (please click on logo below to view video)
Art Club leader, Sonia Percival, thanks all her helpers and the children for making this possible. The team has worked hard to give children this opportunity and congratulations go to all of them for getting their Discover Arts Award.
Comment on the Award:
'The Arts Award Discover is for taking part in arts activities, finding out about artists and their work, and sharing personal experiences with others. The certificate holder has developed understanding of the arts and communication skills.'